SCI CONFERENCE 2018 IN BRIEF
Conference Date :  12-14 September 2018
No. of edition      :  1st Edition in ITSCL 2018
Venue                   :  Jakarta International Expo - Kemayoran
Frequency           :  Annually
Host                     :  Supply Chain Indonesia, an independent institution in the field of education, training, consulting, research, and development for logistics and supply chain.
SCI contributes to improve logistics performance for private companies and SOEs. SCI also contributes to the improvement and development of logistics  through several relevant ministries and government agencies, such as the Coordinating Ministry for Economic Affairs, the Ministry of Transportation, the Ministry of Commerce, and others, including the implementation of the Blueprint for Development of the National Logistics System.
THE OBJECTIVES OF SCI CONFERENCE 2018
Providing a place to gather the stakeholders as well as supply chain professionals in Indonesia to participate in an annual agenda, such as an international conference that generates positive ideas for Indonesia's industrial improvement
Organizing an annual conference dedicated for supply chain professionals, that this conference can also become a national supply chain axis, as well as Indonesia's benchmark in the eyes of the world logistics communities
Facilitating the discussions and generating solutions on logistics issues that can be used by stakeholders or professionals in day-to-day business activities
Presenting current logistic conditions, logistics development plans, and projection of Indonesia's logistics business in 2019
Creating the momentum to unite all professionals in the field of logistics and supply chain in order to jointly collaborate in developing the logistics industry in Indonesia
Providing appropriate and effective networking for supply chain professionals and stakeholders, not only Indonesia (as a host) but also other ASEAN countries by combining three concepts: exhibition, conference, and business matching.
PARTICIPANTS AND INVITATION
Participants and invitation of SCI Conference 2018 are estimated:

consisting of:
Logistics & supply chain professionals, directors, general managers, and managers from:
-Transporter (Trucking Company, Air Cargo, Shipping Line)
-Warehouse provider
-Distributor
-Freight forwarder
-Logistics service provider
-Manufacturer
-Retailer
-Exporter & importer
Association members (ALFI, Aptrindo, Organda, Asdeki, APBMI, ABUPI, Asperindo)
Bureaucrats from related ministries (Coordinating Ministry of Maritime Affairs, Coordinating Ministry of Economics Affairs, Ministry of Marine Affairs and Fisheries, Ministry of Transportation, Ministry of Trade, Ministry of Industry)
Academics (in the field of industry, economics, management, agriculture, fisheries, maritime, etc.)
Researchers and observers in the field of logistics & supply chain
Mass media.
REGISTRATION FEE (IDR)

SPEAKERS*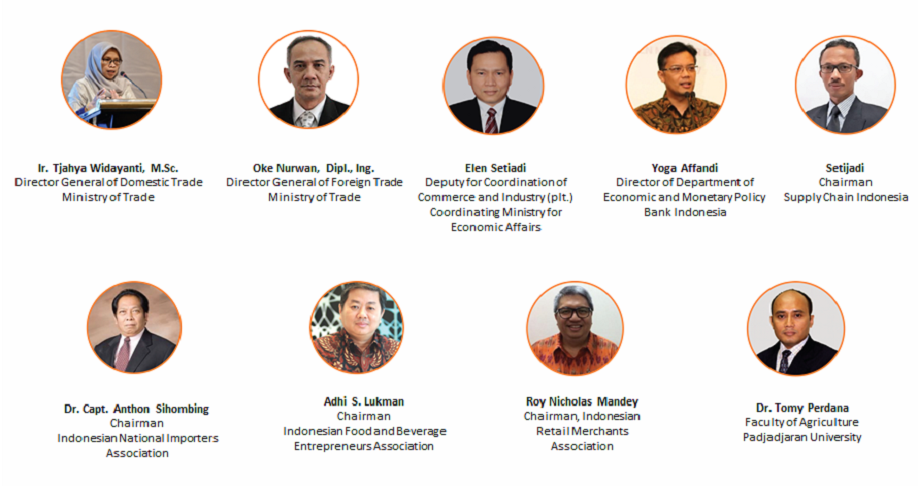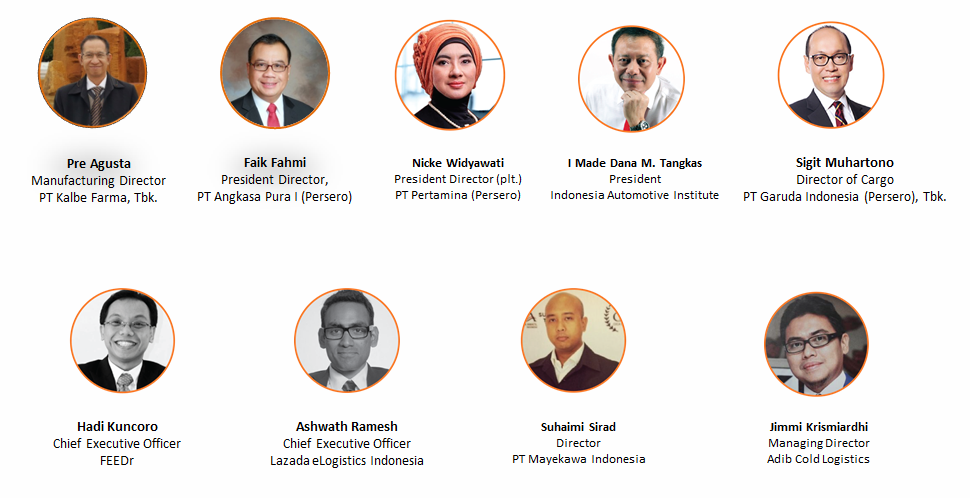 Agenda | September 12th 2018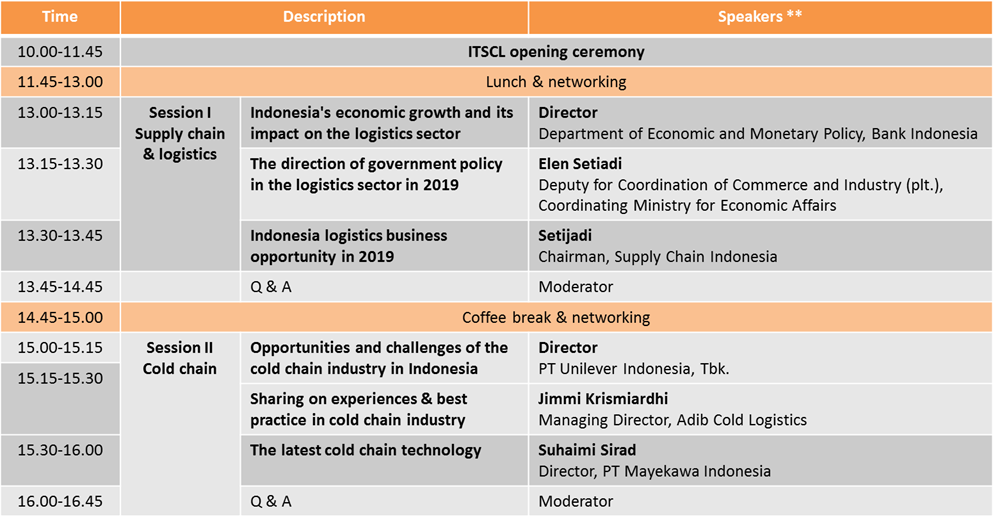 Agenda | September 13th 2018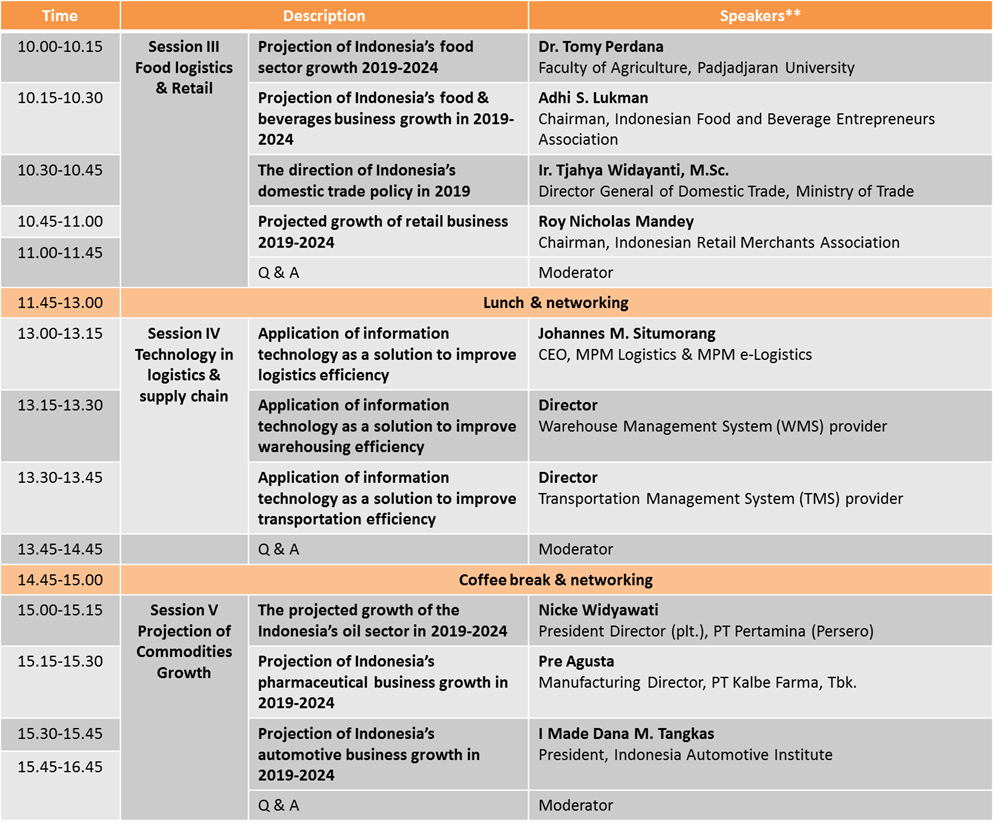 Agenda | September 14th 2018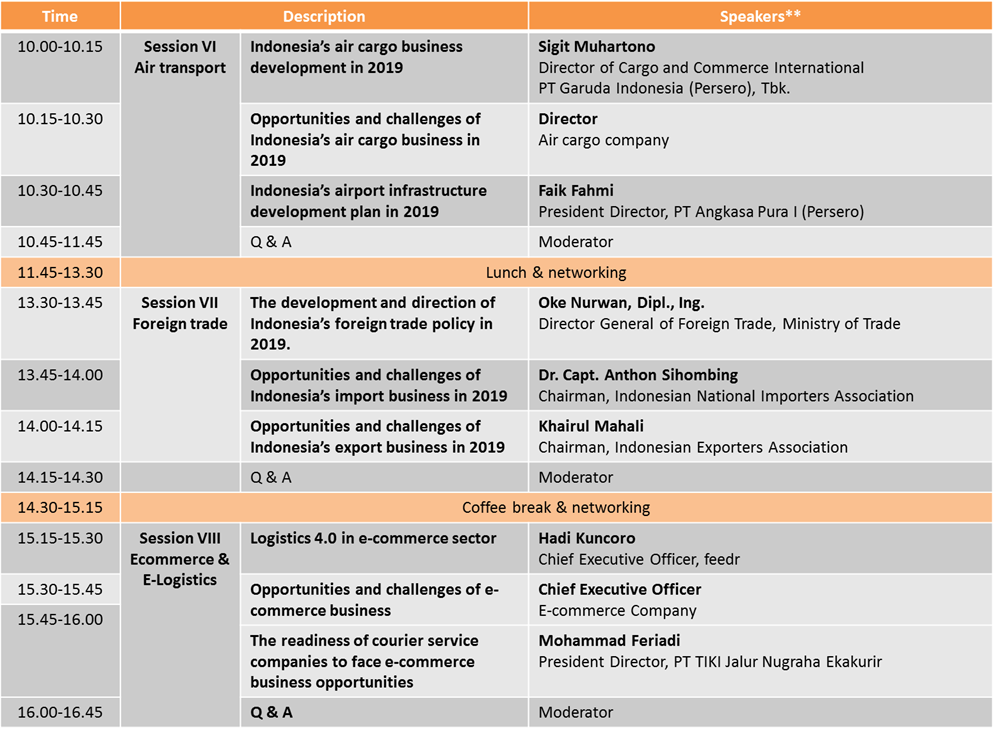 INFORMATION

For more information and sponsorship please contact:
Ayu  | SCI Secretariat
HP              : 0821 1515 9595
E-mail      : sekretariat@SupplyChainIndonesia.com