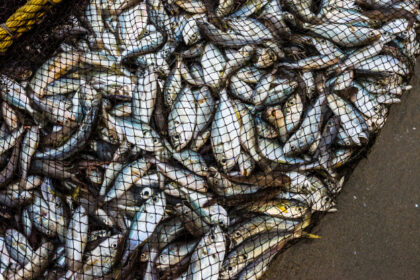 Insufficient cold storage infrastructure and lengthy shipping routes have posed challenges for fishery product distribution in Indonesia, impeding the industry's growth, government officials and experts have stated. Maritime Affairs and Fishery Ministry logistics director Innes Rahmani said on Wednesday that logistics cost inefficiency had remained the top issue for fishery product distribution. 
This is due to 81 percent of the wild fisheries production centers being located outside of Java, while around half of the processing centers are located within the island, she said. "One of our main challenges is logistics cost inefficiency, because most of the producing areas are in eastern Indonesia, while most consumers are in the western part," she said during an online webinar held by the ministry. 
"Furthermore, lack of infrastructure causes the quality of fishery products to decline quickly." The logistics issues have also affected the country's ability to export high-quality fishery products to its main export market of Singapore, China and Japan, as most of the products must transit in Java before being shipped abroad, reducing the product's quality during the process.
Logistics consulting firm Supply Chain Indonesia chairman Setijadi said the government direly needed to improve its logistical infrastructure, particularly cold storage facilities and reefer containers, to improve the country's fishery industry performance. "First of all, we need to increase the logistic service providers' capability [to transport fishery products] by building cold storage and cargo handling equipment in airports and seaports," he said. 
The national annual demand for controlled temperature storage is expected to reach 33.5 million tons in 2020, way above the storages' annual maximum capacity of 9.9 million tons, according to the presentation of Kereta Api Logistics, a subsidiary of state-owned railway operator Kereta Api Indonesia, quoting Indonesia Cold Storage Association data.
This article was published in thejakartapost.com with the title "Shipment, cold storage issues hamper fishery product distribution – Business – The Jakarta Post". Click to read: https://www.thejakartapost.com/news/2020/11/13/shipment-cold-storage-issues-hamper-fishery-product-distribution.html.
Sumber dan berita selengkapnya:
https://www.thejakartapost.com/news/2020/11/13/shipment-cold-storage-issues-hamper-fishery-product-distribution.html
Salam,
Divisi Informasi
Komentar
comments