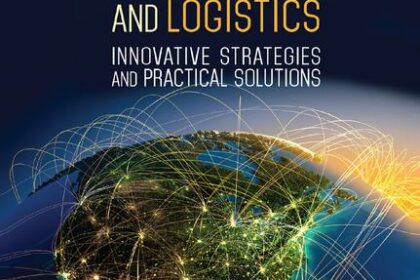 Summary
Designed by practitioners for practitioners, Supply Chain Management and Logistics: Innovative Strategies and Practical Solutions provides a wide-spectrum resource on many different aspects involved in supply chain management, including contemporary applications. With contributions from leading experts from all over the world, the book includes innovative strategies and practical solutions that address problems encountered by enterprise in management of supply chain and logistics. It details general techniques and specific approaches to a broad range of important, inspiring, and unanswered questions in the field.
The book is organized around four major research themes in supply chain management: 1) supply chain strategy and coordination, 2) supply chain network optimization, 3) inventory management in supply chain, and 4) financial decisions in supply chain. The sequence of these themes helps transition from an enterprise-wide framework to network design to operational management to financial aspects of the supply chain. Each individual theme also addresses the answer to a challenging question as to how to go about applying quantitative tools to real-life operations, resulting in practical solutions.
As the world moves toward more competitive and open markets, effective supply chain management is of critical importance to the success or failure of an enterprise. Despite a large amount of research achieved in the past decades on the supply chain management topic, many researchers and practitioners are still devoting considerable efforts on the emerging new problems. Designed to give you a collection of topics that bridge the gap between the academic arena and industrial practice, the book supplies a contemporary and up-to-date review on the advanced theory, applications, and practices of supply chain management, making it a rich resource for the design, analysis, and implementation of supply chain management problems arising in a wide range of industries.
Bibliographic information
| | |
| --- | --- |
| Title | Supply Chain Management and Logistics: Innovative Strategies and Practical Solutions |
| Author | Zhe Liang, Wanpracha Art Chaovalitwongse, Leyuan Shi |
| Publisher | CRC Press |
| ISBN | 9781138893252 |
| Length | 660 pages |
Sumber:
https://www.crcpress.com/Supply-Chain-Management-and-Logistics-Innovative-Strategies-and-Practical/Liang-Chaovalitwongse-Shi/p/book/9781138893252
Salam,
Divisi Informasi
Komentar
comments