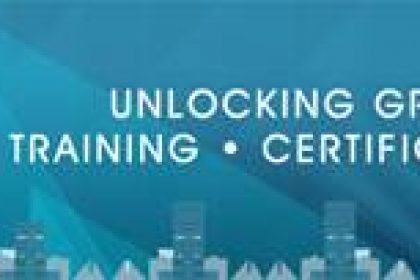 Dear all  SCI members,
CISCP – Certified International Supply Chain Professional
Build the Future Supply Chain Leader in the Global Business Environment
CISCP certification is open to all persons who have relevant knowledge in supply chain and for those who want to gain a broad knowledge of International Supply Chain Management that can be applied in their organization.
This certification program will test for an understanding of contemporary international supply chain management. The increasing integration of all functions of the firm requires that supply chain professionals must be aware of the impact that logistical decision-making has on other elements of the firm's strategic goals and objectives. In addition, the current supply chain professional must have an awareness of the changes in and increased use of technology, emphasis on strategic planning, and supply chain integration as a competitive imperative.
The benefits of CISCP:
Learn to boost productivity, collaboration, and innovation
Discover how to positively affect lead times, inventory, productivity, and bottom-line profitability
Understand how to manage the integration and coordination of activities to achieve reduced costs and increase efficiencies and customer service
Gain the knowledge to effectively and efficiently manage worldwide supply chain activities
Achieve greater confidence and peer and industry recognition
Enjoy the potential for career advancement and increased earnings
Multimatics as the leading Continuous Professional Education and Certification Center for International recognized Supply Chain Management framework would like to invite you on our upcoming event program entitled CISCP Training on:
Date                 :  06 – 10 Oktober 2014
Time                :  09.00AM to 05.00PM
Fee                   :  IDR Rp 9.500.000
Venue             :  Multimatics.
AXA Tower 37th Floor Kuningan City, Jl. Prof. Dr. Satrio Kav. 18, Setiabudi Kuningan, Jakarta Selatan 12940
Package         :   Course Materials – refer to PASAS Study Guide
                              CISCP Exam
                              Certificate of Attendance from Informatics (Singapore)
                              CISCP Certificate from PASAS – Singapore (if passed the exam)
                              Lunch and Coffee Break
                              Souvenir
Trainer          :  Dr. Habib Kassim (Founder of PASAS – Purchasing and Supply Association Singapore)
He has 23 years of working experince with Multi-National Companies in Australia, Malaysia, Indonesia, China, India and Singapore. Worked in various senior management positions in operations, customer service, marketing, warehousing, distribution, logistics, purchasing and supply chain. His current position now is as Chairman of PASAS and Academic Director of ERC Institute, Singapore.
Course Modules:
Module 1:
Supply Chain Management
Supply Chain Management Overview
Supply Chain Risk
Ethics and Sustainability
Make or Buy Decisions
Outsourcing
Supply Chain Strategies
Suppliers
Managing the Supply Chain
Integrated Supply Chain
Radio Frequency Tags
E-Procurement
Vendor Selection
Logistics Management
Distribution Systems
Security and JIT
Measuring Supply Chain Performance
The SCOR Model
Module 2:
Value Chain Management
Overview of Value Chain Management
 Development of Value Chain Management
 Integrated Supply Chain Planning and Scheduling
 Full Resource Management
 Cycle-Time Responsiveness
 Chain-Wide Resource Optimization
 Information Integration
 Value Driven Supply Chain Management
Module 3:
Logistics and SCM
 Logistics and Supply Chain
 Material Flow and Information Flow
 Competing through Logistics
 Logistics Strategy
Module 4:
Inventory Management
Overview of Inventory Management
 Types of Inventory
 Managing Inventory
 Control of Service Inventories
 Holding, Ordering, and Setup Costs
 Inventory Models for Independent Demand
Module 5:
SCM Risk Management
Overview of Supply Chain Risk Management
 Supply Chain Risk and Risk Management Strategies
 Trends Driving Supply Chain Risk Management
 Sources of Risks
 Factors Impacting Exposure to Risks
 Analysis of the Trade-Offs
 Sensing and Responding
 Adaptability
 Managing Global Risks Strategy
 Issues in International Supply Chain Management
 Performance Expectation and Evaluation
Module 6:
Global Supply Chain
Global Supply Chain Overview
Global Economies
Global Supply Chain Integration
Global Sourcing
Module 7:
Strategic Outsourcing
Outsourcing Definitions
 Strategic Planning and Core Competencies
 Risks in Outsourcing
 Evaluating Outsourcing Risk with Factor Rating
 Advantages and Disadvantages of Outsourcing
 Audits and Metrics to Evaluate Performance
 Ethical Issues in Outsourcing
Module 8:
Warehousing and Distribution Management
Warehousing Overview
Benefits of Warehousing
Basic Service Benefits through Warehousing
Warehouse Operating Principles
Alternative Warehouse Strategies
Planning the Distribution Warehouse
Module 9:
Information Technology and SCM
The Role of Information Technology in the Supply Chain
 The Supply Chain it Framework
 Customer Relationship Management
 Internal Supply Chain Management
 Supplier Relationship Management
 The Transaction Management Foundation
 The Future of it in the Supply Chain
 Supply Chain Information Technology in Practice
Module 10:
Customer Service
Customer Focused Marketing
Customer Service
Customer Satisfaction
Customer Success
Forecasting
Collaborative Planning, Forecasting, and Replenishment (CPFR)
Module 11:
Future of Supply Chain
Future of SCM
The IDIB Portfolio
Getting Information
Making Decisions
Implementing Decisions
Buffering Against Imperfections
Thank you.
Best Regards,
Putri Tampubolon
Marketing Officer | Multimatics
AXA Tower 37 Floor, Jl Satrio Kav 18 – Setiabudi, Kuningan | South of Jakarta 12940, Indonesia
T : + 62 21 30056123 | F : + 62 21 30056125 | M : + 62 85276482381 | E : putri@multimatics.co.id| W : www.multimatics.co.id
Komentar
comments