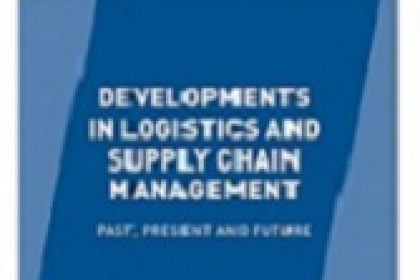 Summary
Containing the most influential papers from the International Symposium on Logistics, Developments in Logistics and Supply Chain Management demonstrates the evolution in logistics and supply chain management since the 1990s.
About the Author
Kulwant S. Pawar is Professor of Operations Management. He was Editor-in-Chief of the International Journal of Logistics: Research & Applications and is Founder and Chairman of the International Symposium on Logistics. His research interests include managing new product design and development, comparative analysis of supply chains in different contexts.
Helen Rogers is Professor of International Management at Nuremberg Institute of Technology, Germany. Her current research interests include managing supply chains in emerging markets, negotiating international procurement contracts and the cultural challenges of global sourcing. Helen is Associate Editor of Team Performance Management journal and co-organiser of the International Symposium on Logistics.
Andrew Potter is a Reader in transport and logistics at Cardiff University, UK. Much of his research has particularly focused on how freight transport can become more integrated within supply chains to improve economic and environmental performance. Andrew is also a Member of the Chartered Institute of Logistics and Transport (UK).
Mohamed Naim is the Deputy Dean at Cardiff Business School, Cardiff University, UK. His current research interests may be summarised as the development of novel business systems engineering approaches to establish resilient supply chains. This encompasses sustainable supply chains and the role of flexibility in lean, agile and leagile systems.
Bibliographic information
Title

Developments in Logistics and Supply Chain Management: Past, Present and Future

Authors

Kulwant Pawar

, 

Helen Rogers

, 

Andrew Potter

, 

Mohamed Naim

Edition

illustrated

Publisher

Palgrave Macmillan UK, 2015

ISBN

1137541237, 9781137541239

Length

295 pages
Komentar
comments