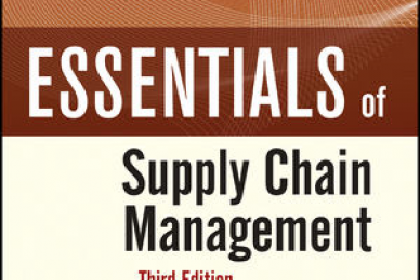 Summary
The latest thinking, strategies, developments, and technologies to stay current in supply chain management
Presenting the core concepts and techniques of supply chain management in a clear, concise and easily readable style, the Third Edition of Essentials of Supply Chain Management outlines the most crucial tenets and concepts of supply chain management.
About the Author
Michael H. Hugos is an author, speaker, and principal at Center for Systems Innovation [c4si]. He works with clients to find elegant solutions to complex problems with focus in supply chains, business intelligence, and new business ventures. He spent six years as CIO of a national distribution organization developing a suite of supply chain and e-business systems and earned the CIO 100 Award and Computerworld's Premier 100 Award. Other books of his include Business Agility and Business in the Cloud, both from Wiley.
Komentar
comments