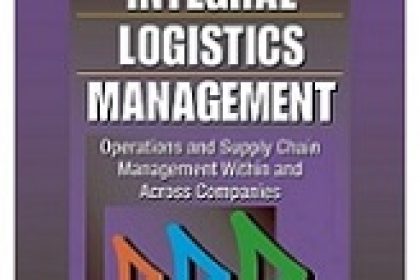 Summary
Simplified theories, magic formulas, and popular catchwords will only take you so far when dealing with real-world logistics, operations, and supply chain management scenarios. The complex reality of day-to-day operations in organizations within industry and the service sector demands highly diligent work.
The book examines the logistical characteristics of product variety, including made-to-order, assemble-to-order, engineer-to-order, and additive manufacturing for personalized orders. The material in the text covers most of the key terms in the five CPIM modules contained in the APICS CPIM Exam Content Manual, as well as in the CSCP program—making it an ideal self-study resource.
As with the previous edition, the text provides readers with online access to Interactive Macromedia Flash elements and other helpful downloads. The book's website has been updated with further learning materials and the comprehensive index has also been expanded. Summaries, key words, cases, and exercises are included in each chapter.
Features
Supplies comprehensive coverage of logistics management in both theory and practice
Includes summaries, key words, cases, and exercises to aid in classroom use, plus an interactive companion website with useful downloads
Defines key terms of five CPIM modules contained in the APICS SPIM Exam Content Manual as well as in the CSCP program
Covers made-to-order, assemble-to-order, engineer-to-order, additive manufacturing for personalized orders, and other logistical characteristics of product variety
Provides significant coverage of location planning and sustainability of service networks, plus expanded coverage of risk management
Sumber:
https://www.crcpress.com/Integral-Logistics-Management-Operations-and-Supply-Chain-Management-Within/Schonsleben/p/book/9781498750530
Informasi Pemesanan 

Buku

:
Meiske Pratiwi
Petra Books
Jl. Guntur madu No. 9
Bandung 40264
Indonesia
Telp./Fax. (022) 7302269
HP. 082217309306
Komentar
comments