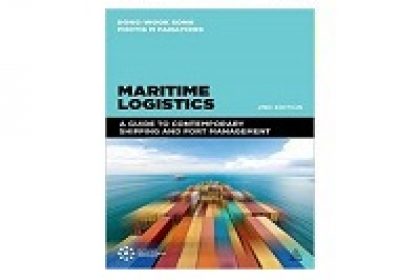 Maritime Logistics: A Guide to Contemporary Shipping and Port Management
Paperback
– April 28, 2015
ISBN-13: 978-0749472689 ISBN-10: 0749472685 Edition: Second Edition
Globalization and the rapid increase in world trade in the past decade have contributed to greater demand for international transport and logistics and, consequently, the expansion of the maritime industry.  The dramatic changes in the mode of world trade and cargo transportation make it more important than ever to have a clear understanding of the way in which freight is transported by sea and the role of ports in this exchange.
Maritime Logistics examines the latest development, knowledge, and practices taking place in logistics and supply chains within the port and shipping industry. In this revised edition there are new chapters on port-centric logistics in concept and practice, hinterland logistics and global supply chains, maritime transport and logistics as a trade facilitator, and future trends and developments.
Written by a team of international experts, who provide a truly global perspective on this increasingly key area of logistics, the book covers everything that students of logistics, as well as those working within the industry should know and understand, including shipping lines, dry bulk, and port-centric logistics.
Editorial Reviews
Review
"A real tour de force in its comprehensive coverage of the shipping and port industries."
(Kevin Cullinane Professor of Logistis&Transport Economics, University of Gothenburg)
"International trade is growing faster than the global economy – and most trade continues to be seaborne.  Orders may be placed electronically, but the actual movement of the goods still requires ports and ships.  Maritime logistics is thus evermore important for any country's development.  Understanding contemporary shipping and port management is vital for businesses and policy-makers in leading their companies and countries.  Written and edited by some of the world's most renowned maritime economists, this new edition of Maritime Logistics is both timely and important."
(Jan Hoffman President, International Association of Maritime Economists)
"It is only occasionally that a book of this quality becomes available.  Essential reading for all those with an interest in logistics.  Comprehensive, up to date and perceptive."
(Professor Michael Roe Chair in Maritime&Logistics Policy, Plymouth Business School)
Komentar
comments