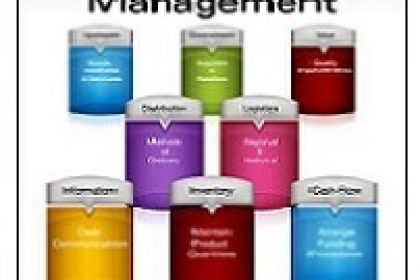 Summary
Supply chain management decisions are made under the conflicting criteria of maximizing profit and customer responsiveness while minimizing supply chain risk. Multiple Criteria Decision Making in Supply Chain Management provides a comprehensive overview of multi-criteria optimization models and methods that can be used in supply chain decision making.
Presenting the contributions of internationally known authors, researchers, educators, and practitioners, this new book in the Operations Research Series provides readers with a single source guide to recent developments in this area. Starting with an introduction to supply chain management (SCM) and to multiple criteria decision making (MCDM), this book:
Covers transportation issues and supply chain inventory decisions in detail

Presents multiple criteria mathematical programming models for optimizing decisions regarding the number and location of supply chain facilities and determining optimal distribution strategies

Discusses the supplier selection models under multiple conflicting criteria

Incorporates supply chain risk as an objective function for designing resilient global supply chains
The focus of the book is on the design and operation of the supply chain system, which involves connecting many production and distribution systems, often across wide geographic distances, in such a way that the businesses involved can ultimately satisfy the consumer demand as efficiently as possible, resulting in maximum financial returns to those businesses connected to that supply chain system. The book includes several case studies on the design and operation of supply chain networks in manufacturing and healthcare.
About the Author
Dr. A. Ravi Ravindran has been a professor and past department head of Industrial and Manufacturing Engineering at The Pennsylvania State University since 1997. Formerly, he was a faculty member in the School of Industrial Engineering at Purdue University for 13 years and at the University of Oklahoma for 15 years. At Oklahoma, he served as the director of the School of Industrial Engineering for eight years and as the associate provost of the university for seven years with responsibility for budget, personnel, and space for the academic area. He earned his Bachelor of Science degree, with honors, in electrical engineering from the Birla Institute of Technology and Science, Pilani, India. His post-graduate degrees are from the University of California, Berkeley, where he received a master of science and doctoral degree in industrial engineering and operations research.
Dr. Ravindran's area of specialization is operations research with interests in multiple criteria decision making, financial engineering, healthcare delivery systems, and supply chain optimization.
Bibliographic Information
Sumber:
https://books.google.co.id/books?id=zhdjDAAAQBAJ&dq=Multiple+Criteria+Decision+Making+in+Supply+Chain+Management&source=gbs_navlinks_s
Informasi Pemesanan Buku:
Meiske Pratiwi
Petra Books
Jl. Guntur madu No. 9
Bandung 40264
Indonesia
Telp./Fax. (022) 7302269
HP. 082217309306
Komentar
comments