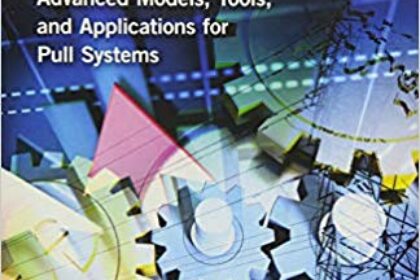 Summary
Inventory control is an essential task in production management. An effective inventory control can significantly reduce the holding cost and hence, total production cost. Selecting and implementing a suitable production control system plays an important role in inventory reduction and performance improvement of a production system. Since the introduction of Toyota's just-in-time philosophy, pull control systems have been adopted by numerous companies worldwide, both in the manufacturing and service sectors.
This book provides some recent developments in production management and presents modeling and analysis tools for pull production control systems. It contributes by combining theoretical findings and case study analysis results with a practical and contemporary view on how to effectively manage and control production systems.
Each chapter in this book focuses on a specific topic in production control systems, allowing readers to identify the chapters that relate to their interests. More specifically, the book is presented in three sections. The first section focuses on the design and implementation aspects of the pull production control systems, as well as performance evaluation approaches for pull systems. The second section presents a recent and comprehensive literature review. Three different case studies on implementation of pull production control systems are presented in the last section.
This book can be used as an essential source for students and scholars who need to specifically study the pull control systems. Since the superiority of these systems is controversial, the book can also provide an interesting and informative read for practitioners, managers, and employees who need to deepen their knowledge on pull production management systems.
Bibliographic information
| | |
| --- | --- |
| Title | Production Management: Advanced Models, Tools, and Applications for Pull Systems |
| Author | Yacob Khojasteh |
| Publisher | CRC Press |
| ISBN | 9781138032217 |
| Length | 216 pages |
Sumber:
https://www.crcpress.com/Production-Management-Advanced-Models-Tools-and-Applications-for-Pull/Khojasteh/p/book/9781138032217
Salam,
Divisi Informasi
Komentar
comments