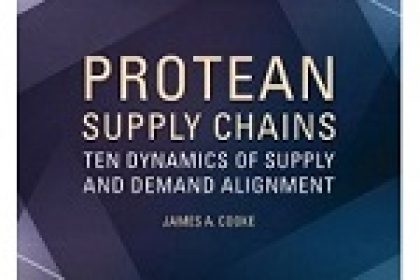 Summary
Beginning with the assertion that supply chains are an overlooked factor behind anemic economic growth, Protean Supply Chains: Ten Dynamics of Supply and Demand Alignment provides a comprehensive overview of the developments occurring in the field of supply chain management. A broad range of topics in facility location, inventory, strategic sourcing, and supply chain coordination are addressed in addition to coverage of major developments within the field. The author's main position is that supply chains must be more than agile or flexible; rather, they must become protean and capable of changing shape in response to a volatile global business landscape.
The author, a well-known editor and researcher in the field, presents current real-world examples combined with insights into the impact of recent trends that are expected to affect the global business landscape over the next decade. Highlighting companies with leading-edge supply chains as examples, the book discusses methods to reduce spending, increase revenues, and achieve streamlined productivity in a changing economic climate. The book utilizes further examples from the growth of online retailing and automation in distribution centers, as well as the use of protean supply chains to gain competitive advantages internationally.
About the Author
James A. Cooke is Editor of Supply Chain Quarterly and has more than thirty years of experience covering topics including industry, supply chains, software, and technology for business magazines. He currently reports and writes on supply chain trends, supply chain best practices, and industry developments.  A recognized global expert on supply chain strategy and technology deployment across numerous industries, he is recipient of the American Society of Business Press Editors award for his insights on supply chain trend.
Bibliographic information
Title

Protean Supply Chains: Ten Dynamics of Supply and Demand Alignment

Editor

James A. Cooke

Publisher

Wiley, 2014

ISBN

1118759729, 9781118759721

Length

256 

pages

Informasi Pemesanan 

Buku

:
Komentar
comments