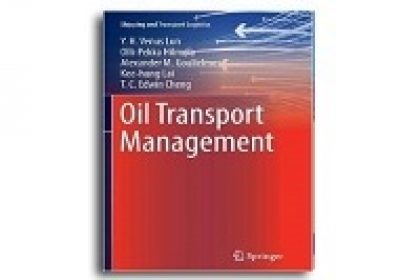 Oil Transport Management (Shipping and Transport Logistics)
by Y.H. Venus Lun (Author), Olli-Pekka Hilmola (Author), Alexander M. Goulielmos (Author), Kee-hung Lai (Author), T.C. Edwin Cheng (Author)
The first volume in a new Springer Series on Shipping and Transport Logistics, Oil Transport Management provides a full historical account of the evolution of the oil transport industry since the 1800's. In this comprehensive guide, the authors investigate the industry and describe the shipping market and its structure, as well as forecasting, location plan and the transportation chain. They dedicate a separate chapter to each topic to cover various concepts, including:
An introduction to the tanker shipping market, including how the freight, new vessel building, second hand and demolition markets influence one another, the economic structure and organization of the tanker industry in both the past and present, and forecasting the need for oil-based sea transportation.
Further chapters present case studies and simulations to illustrate the importance of factory location decisions and the need for oil infrastructure investments. Chapter One also includes a regression equation to predict the fleet size in tanker shipping. Oil Transport Management is a key reference, which can be practically applied to wider global research and practices.
Ideal for both industry practitioners, and researchers and students of shipping studies, Oil Transport Management provides a concise yet comprehensive coverage of the oil transport industry's history and a guide for its future development.
Book Description
Hardcover: 104 pages
Publisher: Springer; 2013 edition (August 8, 2014)
Language: English
ISBN-10: 1447159675
ISBN-13: 978-1447159674
Product Dimensions: 9.2 x 6.1 x 0.2 inches
Sumber:
Komentar
comments