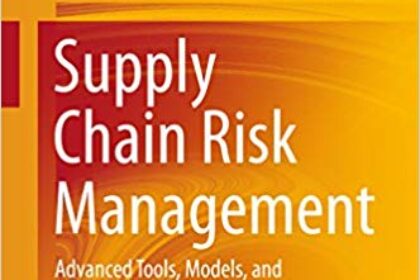 Summary
This book covers important issues related to managing supply chain risks from various perspectives. Supply chains today are vulnerable to disruptions with a significant impact on firms' business and performance. The aim of supply chain risk management is to identify the potential sources of risks and implement appropriate actions in order to mitigate supply chain disruptions.
This book presents a set of models, frameworks, strategies, and analyses that are essential for managing supply chain risks. As a comprehensive collection of the latest research and most recent cutting-edge developments on supply chain risk and its management, the book is structured into three main parts: 1) Supply Chain Risk Management; 2) Supply Chain Vulnerability and Disruptions Management; and 3) Toward a Resilient Supply Chain. Leading academic researchers as well as practitioners have contributed chapters, combining theoretical findings and research results with a practical and contemporary view on how companies can manage the supply chain risks and disruptions, as well as how to create a resilient supply chain.
This book can serve as an essential source for students and scholars who are interested in pursuing research or teaching courses in the rapidly growing area of supply chain risk management. It can also provide an interesting and informative read for managers and practitioners who need to deepen their knowledge of effective supply chain risk management.
Bibliographic information
| | |
| --- | --- |
| Title | Supply Chain Risk Management: Advanced Tools, Models, and Developments |
| Author | Yacob Khojasteh |
| Publisher | Springer |
| ISBN | 9789811350498 |
| Length | 334 pages |
Sumber:
https://www.springer.com/gp/book/9789811041051
Salam,
Divisi Informasi
Komentar
comments