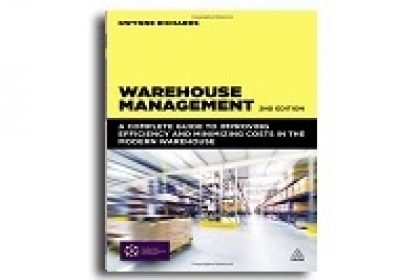 Warehouse Management:A Complete Guide to Improving Efficiency 
and Minimizing Costs in the Modern Warehouse
Paperback
by Gwynne Richards  (Author)
Warehouses are an integral part of the modern supply chain, involved in sourcing, producing and distributing goods. However, due to the complexities of warehouse operations they can often be one of the most costly parts of the supply chain. Their efficient management is therefore critical for minimizing cost and contributing to an effective and efficient supply chain.
Warehouse Management provides a complete guide to best practice in warehouse operations. Covering everything from the latest technological advances to current environmental issues, this book provides a valuable companion to the modern warehouse. The text considers the many aspects of warehouse management, including cost reduction, productivity, people management, performance management, outsourcing, resourcing and costing a warehouse, the role of the warehouse and its manager, equipment, storage systems and health and safety.
Backed up with numerous case studies that demonstrate how to apply new technology, minimize spending, and create efficient, stream-lined operations, this book is an invaluable resource for warehouse managers, logistics professionals, operations managers and students of logistics. This updated edition delves deeper into some of the key concepts and includes new case studies and short descriptions for each section of the book.
Book Description
Hardcover: 448 pages
Publisher: Kogan Page; Second Edition edition (June 28, 2014)
Language: English
ISBN-10: 074946934X
ISBN-13: 978-0749469344
Product Dimensions: 9.2 x 6.1 x 0.9 inches
Sumber:
http://www.amazon.com/Warehouse-Management-Improving-Efficiency-Minimizing/dp/074946934X/ref=sr_1_60?s=books&ie=UTF8&qid=1403596716&sr=1-60
Komentar
comments