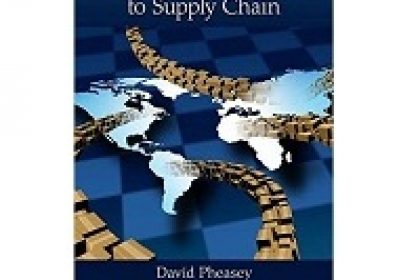 by David Pheasey (author)
In many businesses, supply chain people are trapped in reactive roles where they source, contract, purchase, receive, warehouse, and ship as a service. However, in some businesses suppliers contribute to improvement programs, technology, funding, marketing, logistics, and engineering expertise. Breaking into a proactive supply chain role takes broad thinking, a talent for persuasion, and the courage to go after it. This book supplies proven methods to help you do so.
Editorial Reviews
About the Author
David Pheasey started his working life as a mechanical engineer and worked as a production engineer for the Lucas Group in the UK. In the 1980s, computers were becoming powerful enough to run some of the systems we now take for granted and he became involved in the management of the implementation of material requirements planning systems. He then moved into a position responsible for materials management in a small but growing microcomputer manufacturing business. He later took responsibility for the commercial aspects of the supply chain and travelled to Asia and the US, sourcing and managing suppliers.
David joined Ingersoll Engineers in the early 1990s as a consultant specializing in supply chain. At that time, Ingersoll Engineers were one of the foremost implementers of cellular technology and David project managed several transformation programs involving the integration of people from functional departments into cellular and mini business organizations. In 2004, David and a long-term colleague, Richard Wardle, set up Demand Chain International, now part of the International Consulting Network.
Product Details
Hardcover: 250 pages
Publisher: CRC Press (May 23, 2016)
Language: English
ISBN-10: 1498748945
ISBN-13: 978-1498748940
Product Dimensions: 7.2 x 0.8 x 10.4 inches
Shipping Weight: 1.4 pounds (View shipping rates and policies)
Average Customer Review: Be the first to review this item
Referensi:
https://www.amazon.com/Practical-Introduction-Supply-Chain/dp/1498748945/ref=sr_1_35?s=books&ie=UTF8&qid=1464841978&sr=1-35&keywords=supply+chain
Komentar
comments