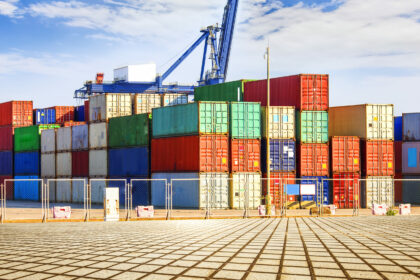 President Jokowi asked local governments to intervene in food transportation in their regions to reduce inflation (12/9). The President conveyed this while chairing the Inflation Control Discussion Meeting at the State Palace, Jakarta, Monday (12/9/2022).
All regional heads were instructed to use 2% of the general transfer funds immediately to ward off inflation. In addition to direct subsidies through social assistance, public transfer funds can be used as subsidies for goods and services. The funds can be used to cover logistics transportation costs, especially in the food sector.
Supply Chain Indonesia (SCI) stated that it is necessary to anticipate the impact of the increase in fuel prices on logistics transportation costs. On September 3, the Government increased the price of subsidized fuel for the type of Bio Solar by 32 percent, from Rp 5,150 to Rp 6,800.
SCI Chairman Setijadi encouraged the parties' synergy to improve the logistics sector's efficiency to reduce inflation. Synergy is needed because the increase in product and commodity prices as a trigger for inflation is strongly influenced by the performance of the multi-sectoral logistics sector.
Nationally, the Government needs to immediately revise the Sislognas (Perpres 26/2012) to adapt it to various developments in the last ten years. In the revision, various ministry programs related to the logistics sector must be integrated synergistically.
Sumber dan berita selengkapnya:
https://theshippinggazette.com/sci-synergy-in-logistics-sector-can-reduce-inflation/
Salam,
Divisi Informasi
Komentar
comments