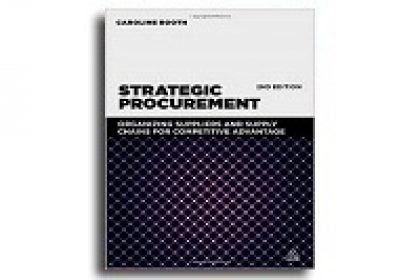 Strategic Procurement:
Organizing Suppliers and Supply Chains for Competitive Advantage
by Caroline Booth  (Author)
Most organizations, regardless of industry, spend more money on suppliers than they do on employing their staff. Written for the non-procurement expert, Strategic Procurement explores the "why" and "what" of good procurement rather than the "how." It explains the importance of focusing efforts on this previously neglected area of business where P&L impact is relatively painless and immediate, where benefit to cost ratios of 10-to-1 are realistic ambitions and in-year payback is possible.
This expanded edition includes new chapters on mergers & acquisitions, supplier-related risk management and global supply. All case studies are updated and vital information has been added to chapters on corporate responsibility, procurement strategies and supplier collaboration.
Strategic Procurement shows how to cut costs without harming a business and emphasizes the importance of supplier relationship management, making it a valuable resource for understanding of the true worth of procurement in the boardroom.
Book Description
Hardcover: 224 pages
Publisher: Kogan Page; Second Edition edition (November 28, 2014)
Language: English
ISBN-10: 0749472286
ISBN-13: 978-0749472283
Product Dimensions: 2 x 6.1 x 0.5 inches
Sumber:
www.amazon.com
Komentar
comments