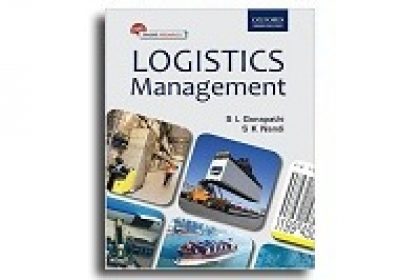 Logistics Management
by S. K. Nandi (Author), S. L. Ganapathi (Author)
Logistics Management is a comprehensive textbook designed to meet the requirements of postgraduate management students specializing in Operations or International Business. Written in a student-friendly style, it describes the theory extensively and provides numerous figures and exhibits showcasing managerial aspects of Logistics Management. The book is divided into 4 parts. Part I, Introduction to Logistics and Integration, introduces the basic concepts of Logistics, its relevance and relation with supply chain management in both, national and international scenarios. Part II, Logistics Delivery and Fulfilment, covers unitization, palletization and containerization along with various forms of transport including surface, marine, and air. This section also deals with material handling and role of ports in facilitating international logistics. Following this, Part III, Logistics Documentation and Processes, includes chapters on role of customs in regulating international trade, insurance and processes of documentation related to domestic and international trade. The concluding section, Part IV, Logistics Strategy and SCM, provides discussions on system planning, warehousing, inventory management and technology in logistics. With the inclusion of real life case studies in Indian context and written in a simple manner, this book will be useful for students and young professionals.
Product Details
Paperback: 608 pages
Publisher: Oxford University Press Inc (January 22, 2015)
Language: English
ISBN-10: 0198098898
ISBN-13: 978-0198098898
Product Dimensions: 3.5 x 2.8 x 0.4 inches
Shipping Information: View shipping rates and policies
Editorial Reviews
About the Author
S. L. Ganapathi has over 30 years of work experience and is currently Managing Director of Shelka Marketing Services Pvt. Ltd and Chairman Symatec Associates Pvt. Ltd. He is also visiting faculty at many institutes including IIFT Delhi/Kolkata, IMI, and FIIB and is also associated with IIM, Kolkata in Management Development Programmes.
Komentar
comments